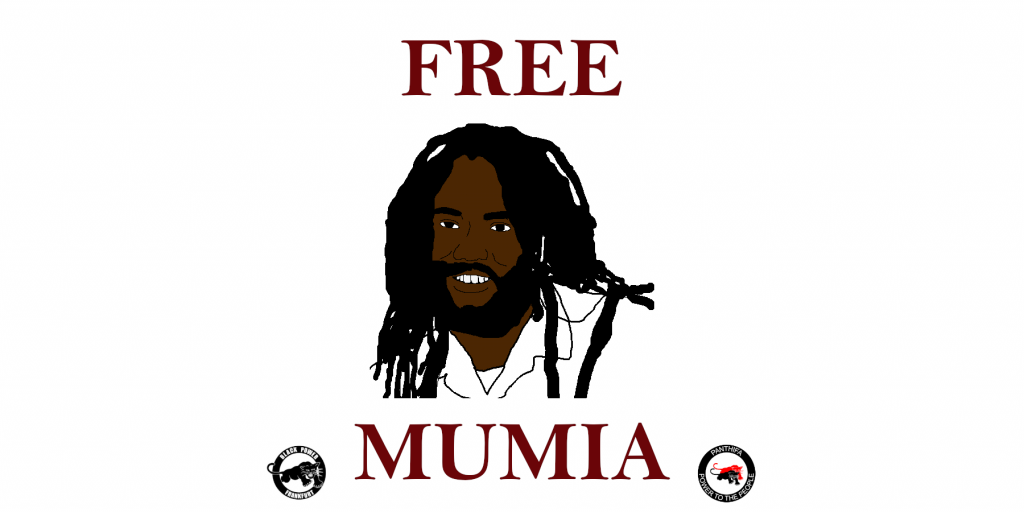 Born Wesley Cook, the activist, journalist and member of the Black Panther Party was driving his taxi in Philadelphia on December 9, 1981, when his brother William "Billy" Cook was stopped by police officer Daniel Faulkner. Abu-Jamal joined them, parked across the street and approached the scene. A few minutes later, he was shot in the chest and Faulkner was shot dead. Abu-Jamal was later arrested as the presumed shooter.
Mumia Abu Jamal has been unjustly imprisoned for 38 years – 29 of them on death row. The case of this African American civil rights activist, author and journalist is an Icon of Anti Black racism and State discrimination.
Last year, the death sentence of the former Black Panther activist was overturned and the case was reopened. For the first time in 38 years, there is hope that Mumia Abu Jamal will be freed.
Mumia Abu-Jamal is 66 year- old and has been diagnosed with congestive heart disease and cirrhosis of the liver. This compounds the increased risk he already faces as a prisoner and as a black person. Now, some activists and sources claim that Abu-Jamal has the symptoms of COVID-19. Indeed, there are currently 608 active positive cases of COVID-19 among people incarcerated in Pennsylvania state prisons, according to the DOC.
Abu-Jamal's health condition is challenged and getting worse. According to Dr. Ricardo Alvarez, an independent physician who has worked in prison for decades, Abu Jamal "not only needs medical attention, but also a specialised diet, exercise and loving human contact that he can never receive in prison.
Therefore, in the context of the international day of political prisoners and as COVID-19 continues to spread to prisons around the world, we, Panthifa and Blackpower Frankfurt, call for the instant release of Mumia Abu-Jamal and all elderly and medically vulnerable Black political prisoners. As he has fought for humanist and freedom value, we insists that his release is urgent to preserve his dignity and give him a chance to survive this pandemic crisis. Other states have already succeeded in releasing prisoners on health grounds from prisons.
This is probably one of the latest effort to get Abu-Jamal released from prison.
Free Mumia and all incarcerated people over 50 in Pennsylvania and every state prison immediately!
FREE MUMIA AND ALL POLITICAL PRISONERS!!!
#Dismantle the #PrisonIndustry! #Abolish #slavery #abolish #prisons #colonialism #massmurder #WhiteSupremacy #slavery #americas #europe # Africa #FreeMumia – #FreeThemAll